Cloud Solutions
We provide custom end-to-end cloud solutions. From AWS cloud setup/configuration to building be-spoke applications that leverage core functions of AWS cloud services.
For example, in a recent project for Vodafone Group, we designed AWS cloud solution from ground up. What good is hardware without matching state-of-the-art application. We designed and developed be-spoke Commissions Portal and integrated with off-the-shelf Alteryx tool.
Our prime focus is on what we know best. We strive to provide technology competencies to our clients at least cost. With our deep cloud experience, we know what works and what doesn't. This helps cut time to market tremendously, helping our clients start reaping benefits on their investment sooner. Like every other investment, there are no half-measures. Your IT infrastructure/application solution has to pay off in stipulated time in terms of tangible benefits.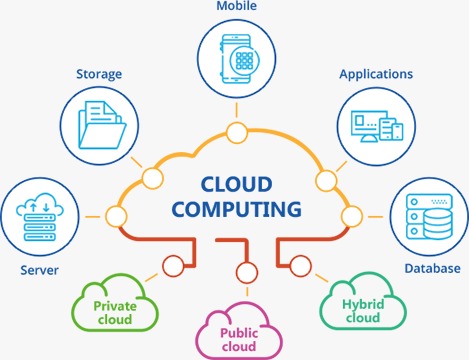 We work closely with you to understand the current situation including operational, financial and security assessments. In step 2, we guide you through our cloud advisory process, including an initial IT requirement valuation, cloud solution design, implementation and everyday management.
System Integration
Our team is expert in various integration patterns and will advice you on the best suited integration amongst your legacy applications and new implementations, to achieve the bigger good (real business objectives).
Today systems are more complex then ever. No system can work in Silo, be it on-premise or on cloud. We have numerous successful integrations, using various methodologies (Database-to-Database, Web Services, Real-Time, Batch etc).
Typical integrations done so far include
Cloud-to-cloud: At Fuji Xerox Australia, we had a complex eco system of enterprise Architecture with HR system in Oracle managed Cloud HCM Fusion (Singapore) and Payroll system as SaaS in Australia based cloud. We provided integration between the two using mixture of Web Services and on-premise database (for data transformation).


Cloud-to-On-Premise: At Vodafone, as part of the Commission portal implementation, we funnelled their dealer's data from respective Operative Companies' on-premise system onto Cloud as part of daily sync in dealer data changes.
Digital Revolution
AI, Machine learning, Robotic Process Automation, IoT and Big Data is already here and have been applied by businesses. Our emerging technologies practice comprises of various technologies, platforms that helps our customers swim through this Digital Shift without much disruption.
The power of digital is undeniable. But as enterprises seek to realize the potential of emerging technologies, solutions and services, they need a strategy for transformation, the skills to build a digital ecosystem, systems and infrastructure to convert data into insight.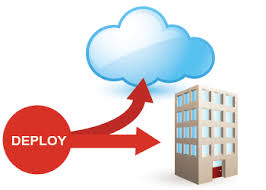 At Megacube our globally recognized experts in emerging technologies help our customers simplify these technologies and concepts to realize the benefits of investment. We address the connectivity of 'legacy' and 'new' things. We help our customers define the digital roadmap, build the custom solution and support the organizations to run the businesses with maximum benefits.
Business process improvement
Megacube provide expertise in Process and Operational Management, which can help drive greater efficiencies throughout your enterprise. Megacube consultants can assist model, analyse, deploy, monitor, and continuously improve your business processes. Our consultants understand how to design business processes and how to enhance those processes for automated execution.
Business intelligence & analytics
Recent explosions in data availability, combined with efficient techniques to process and analyse this data, have provided a huge competitive advantage to many organisations. Megacube's experienced consultants can advise on how best to leverage new data technologies, social media analysis and traditional data warehousing to deliver effective and relevant Intelligence. With expertise using BI tools from Microsoft and other vendors, Megacube can quickly assist clients realise benefits from their data.
Application development
Building business applications is a complex task. Megacube consultants understand that it's not just a technical issue – there are many other success factors. Our consultants have considerable experience in the design, development, integration, delivery and support of large-scale enterprise applications.
Business analysis
Our Business Analysts are proven, experienced and qualified consultants providing input into business, functional, technical and data requirements. With a particular strength in the sales and marketing area, the team has a strong focus on how our clients interact with their customers through the many channels / social media avenues available, and the effectiveness of channel integration.
Change management
Megacube realises that change management is about ensuring that any business project aligns with strategic goals. Our service allows clients to understand the true impacts of change, determine the criteria for successful adaptation, and ensure all stakeholders are appropriately engaged and coached throughout any change initiative – people, process or technology.
Project management
Effective and efficient project execution is what our clients want. Megacube's highly experienced program office managers, project managers and project administrators assist our clients in delivering successful projects – on time and on budget.
System integration
We strongly believe that the future in IT lies in structured and efficient integration between "best-of-breed" applications – whether they are cloud based or internal – to extract, unlock and transfer the value of the information within. Megacube offers a complete and strategic Systems Integration capability, including strategy development, enterprise architecture, systems architecture and systems analysis - along with the practical implementation and integration of applications.
Cloud advise & implementation
Megacube runs every one of our business applications "in the cloud" - meaning we understand the security, hosting and access expectations better than anyone. We help clients understand how business processes can be implemented utilising cloud technology, and we can show the business agility and savings that are achievable.
Internet marketing
Online marketing, also called Internet marketing, is the biggest and most cost efficient tool today for reaching targated audiance of your product/service. It includes email marketing, search engine marketing, social media marketing, many types of display advertising (including web banner advertising), and mobile advertising. Megacube specialize in Internet Marketing services using below activities - Search Engine Optimization (SEO) Social Media Optimization (SMO) Search Engine Marketing (SEM) Social Media Marketing (SMM) Megacube's specialized fleet of internet marketing personnals along with well defined processes and vast experience of online marketplace, can boost up your online reputation (OR), and thus reflecting significant positive change in your sales figure.
How it Works
With a team of strong and dedicated of information technology professionals, our company's focus is dedicated to providing industry solutions in various areas particularly to Healthcare and Financial areas. We offer the state-of-art talent, pooled knowledge and rich experience required to provide totally integrated Application Solutions that address the needs and objectives of clients. We deliver on what the businesses require - real business solutions.
1

Cost
We have a low overhead structure, which means we can deliver cost benefits directly to our clients - all whilst maintaining our Satisfaction Guarantee.
2

Cloud Clarity
In addition to our knowledge around on-premises solutions, our consultants are well versed in cloud-based technologies. We operate each one of our internal business systems in the cloud, which means we can provide a unique perspective to our clients - helping them truly understand the benefits of cloud computing.
3

Dedication to best fit
Megacube offers a full suite of services across the systems integration lifecycle. We do this whilst offering our clients true vendor independence - making sure the needs of your organisation are held above anything else.